© Feel Better Naturally LLC 2010
Feel Better Naturally L.L.C.
Tina Williams Certified Colon Hydrotherapy Therapist
1051 East Bogard Road #14
Wasilla, Alaska
1-907-631-0530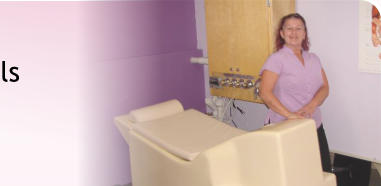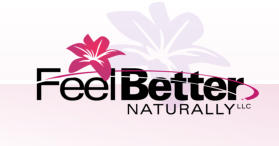 Colonics $90 per session
Far Infrared Sauna is $45, additional person or time in the Sauna $60
Aqua-chi is $40,
The time on the colonics is a 45 min. session,
The far infrared sauna is a 40 min. session
The aqua-chi is a 35 min. session
I provide before and after hour services at no extra charge


My first experience with colonic cleansing has been here at "Feel Better Naturally". I feel like I'm at a healing spa each time I return,
everything is so peaceful and dignified. In just my first three visits I shed seven pounds of weight! You feel empowered that you have the ability
to take control of your own health.
After having a beloved family member perish at a young age from cancer and watch a million dollar health insurance policy vanish in a few
years, I've realized the cost of retaining health is much more affordable than paying for sickness. You owe it to yourself and your posterity to find
out more about how you can gain the ability to take control of your health. Do what I did and contact Tina Williams today at
feelbetternaturally@yahoo.com or call her at 907.631.0530.
Sincerely,
Lisa Hall
(a long time valley resident)
I chose to go to Feel Better Naturally after a winter of just feeling blah!!
It was a non invasive procedure. It was comfortable. Tina was full of information and very helpful during the process. She made me feel
comfortable and less awkward since this was my first experience.
After a few minutes she she checked on me and brought me a warm rice bag for my tummy. Later after she left again. I had an emotional
release. I just let go!!!! I imagined releasing all the negative things I could think of while I was on the table.
I left and came back the next day for another session. This time was even more comfortable and easy. No emotional release. But I have to say I
felt amazing for months after.
I am scheduled for my next two back to back colonics and I'm excited for the positive results!!!!!
Michelle Clare
Self Indulgence
Owner/Instructor
I was interested in seeing what colon hydrotherapy could do for me and my wellbeing for a few years, but my fear of, well, colon hydrotherapy
kept me from calling Tina. After talking with her at length, I felt confident in her professional training and knowledge and decided to bite the bullet
sort to speak. I was really surprised at how easy colon hydrotherapy was. Painless, simple, private and the methods used would not put my
colon at risk in any way. Tina reminded me to keep taking the probiotics and follow the post session protocol and I really did feel better.
Following the recommended schedule for
sessions is important, as well as taking the supplements, and I found it really does work. I felt much better and have recommended Tina to
many people I know.
A.S. in Wasilla, Ak.


I highly recommend a visit to Feel Better Naturally llc, Tina makes you feel like family while professionally conducting her business. Her facility
is extremely clean as well as comforting. I have been doing colonics and Infrared Saunas at her location for a couple years. The energy and
vibrancy I feel after each session is amazing. My skin issues cleared up and my seasonal allergies disappeared after I started doing colonics. I
truly believe this is the way to better health and clean living.
Paulette Hobbs

I have been to Feel Better Naturally, several times, I'm thankful to Tina, the owner, for providing these treatments in the valley! She has her own
testimonial of healing that is incredible! She is passionate about healing and helping people reach better health through offering all kinds of
literature as well as the treatments. Her place is very comfortable and clean! Tina is very professional and accommodating to your needs! I
encourage you to stop by and read some of her literature and talk to her about getting your own treatments! This can only improve how u feel,
just remember due diligence is important when u are on a journey to better your health naturally!
Colleen Stryken

I called Feel Better Naturally llc because my blood pressure was high, my energy level was at an all-time low and my digestive system was
suffering with indigestion, acid reflux, bloating and diarrhea. After 20 sessions and some diet changes, all my issues cleared up. I now live a
happy, healthy, high energy life !! Dark spots on my face cleared up and my skin feels and looks soft and healthy.
Thank you Tina, you have made my life much healthier and now worth living.
A Happy Camper,
Kathy Kaiser

Most of my adult life was spent working around toxic chemicals. After 14 years of brain fog, low energy, feeling of being faint and bowels were
constipated all the time - my bladder quit working. My skin was in poor condition, I had candida severely and heart arrhythmia. I went the medical
route, the naturopath route, but the colon hydrotherapy helped me the most. The brain fog is pretty much gone, my energy level is way better, my
skin feels and looks much healthier. The heart arrhythmia has completely cleared up. I'm still working on the bladder problem. I get a free bottle
of water with every session !!
Thanks Tina,
Bob Kaiser

Feel Better Naturally was recommended to me by a good friend who reported fabulous physical results of the colonic. I had recently quit
a very stressful job and had two miscarriages earlier that year. I was scheduled to be married a few months later and was looking for a way
to detox and destress my body.
Tina was very welcoming and friendly. I walked in and she happened to have an opening for me. She was very relaxing to work with and kept
me comfortable while maintaining a professional attitude. She saw to my every need and gave me complete control over privacy.
While the few pounds of weight loss and energy buzz after were great, I believe that the colonic also helped clear up some other issues that
had been lingering due to my miscarriages, and I was able to begin a successful pregnancy seven months later.
While a colonic sounds like an odd way to relax and let go, there is something very cathartic in it, and I suggest it to anyone open enough
to try it! Tina also offers Aqua Chi foot baths, which I highly recommend as a
detoxing aid.
- Britt

The effects of colonics are amazing and the service Tina provides makes it all the more worth it. Colonics is a great way to eliminate
toxins from the body and trigger natural body detox. It is one of the safest and most natural process to a healthier lifestyle. Tina's number one
goal is your health. That's why I have got my service from her exclusively for the last 18 months. She does everything in her power to make sure
you get a good service and help you become a healthier person. No one else will offer such personal care and services to aid you in your path to
natural body healing. Colonics are intimidating but the effects of them are definitely worth overcoming the fear. So if your reading this, take my
word you have chosen the right path to healing and Tina is the best in the business. Thanks for reading and enjoy your journey to a better life !!
Sincerely,
Jake Moore

I reached out to Tina at Feel Better Naturally, when I was at a particular low point in my life, medically. While I did have terrific Doctors, I just
was not getting any better. I have a condition that causes me to have chronic pain, low energy levels, and was experiencing depression, that was
unusual for me, and very scary.
With the use of the infrared sauna, colonics, and suggestions for some supplements, Tina was able to turn the quality of my life around in less
than 30 days!
Tina, is a very loving and nurturing woman, who honestly cares about each and everyone of her customers. One of the best decisions I have
ever made regarding my health, was making that first appointment with Tina at feel better naturally. About a year earlier I had tried different
places in Anchorage, however was never able to get the help, Expertise, and the Caring type of person that I get with Tina. She is totally worth
the drive that I make to Wasilla, we have no one in Anchorage that can even come close to what Tina has to offer!!! I will always be very grateful
to her, for giving me my life back!
Kathy, Anchorage

I share this book with you because it is what helped me find you. When I had traveled back to Anch. From the bush, Again, to be Hospitalized.
For months no one could figure out the wide range of Head to Toe symptoms that gradually made me less and less functional.
I kept hearing myself repeat "the best I feel all day is when I go to the toilet." And I feel like I'm being Poisoned!!" YOU WERE THERE FOR ME !!
The Far Infrared Sauna warms my bones back up, and gives me that toxin release that I'd been craving !! Colon Hydrotherapy, SAVED MY LIFE
!!!!
Committing to a Colon Hydrotherapy Retreat !! (albeit logistically inconvenient )
To purge Candida and years old waste, in tandem with Neurofeedback (for a previous closed Total Bowel Infection.) Adding Sun and staying
connected to Nature is giving me Results !! I am Seeing, Walking, Thinking, and eating solid food again !! And SMILING… This gives me
renewed energy to continue pursuing the other culprits of my Health Crisis. Thank you for your consistent support !! Getting back to being
MYSELF, L.P.
Wrote in the front of the book: What your Doctor Won't Tell You,
By Jane Heimlich